River And Sea Sense Overall Report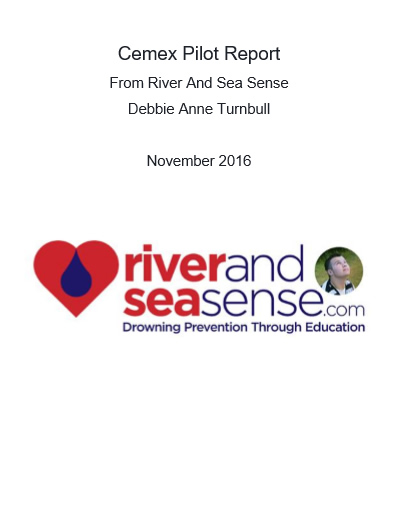 THIS IS AN EXAMPLE OF THE KIND OF REPORT YOU RECEIVE WHEN YOU SPONSOR RASS WORK
The project has taken approximately 8 weeks to put together.
The work was very well received and I am proud to report everyone wants me to return in 2017 to extend my presentations to more classes and do more workshops and events.
An invitation to be an Ambassador for the RNLI was indeed an honour and the day although long was exceptional.  Swim Safe should be everywhere and at my final presentation to all facilitator and leadership teams it was agreed that partnership working in 2017 would be extremely viable.
The schools presentations and Workshops were again well received and as testimonials and photographs depict express further continuation of the program in 2017 and beyond is necessary.  I was also honoured to have a visit from Michael Ripley on both the Anniversary Rugby Event and at a School Assembly I held in Rhyl recently.  I really appreciate the time given and support from Michael over the course of the project.
Work in special schools for those who have learning difficulties and in particular Autism has now been requested and although the presentation will be generally adapted I am pleased to be able to offer this to those who are sometimes more vulnerable.  Again I have been asked to return in 2017 and had invitation from seniors in this field to run an education project.
The Safeguarding Project though was greatly reduced in numbers was an Education in itself I was invited to this by St John Ambulance amongst their members and a variety of Agencies i.e. Fire Service, Police Terrorist Unit, Childline; plus a group of young people of mixed ages.  I presented to both adults and young people separately each day. We discussed in groups and made water safety posters; the kids also made a Rap Song which featured RASS as they chose to represent my work. Again almost 2 days in retrospect but well worth it – As a result of which we are hoping to do this bigger and better in 2017.
Welsh Baccalaureate – I have been accepted to be a part of the WB in 2017 in and around Wales both independently as RASS but also part of the MPA Drowning Prevention Program and 2 Meetings with your Paul Poundsford in Cardiff have set the ball rolling for this.  In the meantime however because of my work being known across North Wales I have already accepted work in both my RASS capacity and as part of a Team of Agencies to make Drowning Prevention a part of the WB in 2017.
CPR Workshops
I have an exciting proposal for 2017/18 prepared and at your request moving forward would be happy to submit. However I would be grateful of your feedback and approval of work completed so far.
I have been proud to have the support of Cemex and look forward to a continued Partnership in 2017.
Kind Regards
Debbie Anne Turnbull
Director
River And Sea Sense
07879 648568
01352 715420 (please go through prompts)
Breakdown Of Cemex Related Activity
Plas Menai Swim Safe – 1 Day
430 Children
64 Adults
RASS Rugby – 1 Day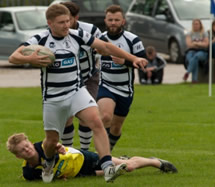 30 Children
120 Adults
Meeting Paul Poundsford MPA Cardiff – 2 Days
Clwyd Offa Safeguarding weekend – 1 Day
19 Young People
17 Adults
Pen Y Bryn, Colwyn Bay – 1 Day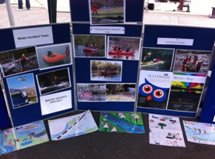 130 Children
4 Adults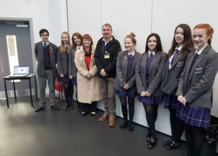 Rhyl High – 1 Day
911 Children
14 Adults
Ysgol Tir Morfa  – Half Day
500 Children
6 Adults
Tir Morfa  – Half Day – scheduled for early December
400 to 800 Young people
5 Adults
Totals
2420 Young People Plus 230 Adults
News and Press:
ITV – BBC – News Items – Radio – Press– There were 4 News items relating to the project over the Summer of 2016, as within the week of the Anniversary (14 August) 12 people drowned in the UK.
A variety of stories have been in the local press relating to the above and the events held with the RNLI.  I was interviewed twice by Calon FM Wrexham.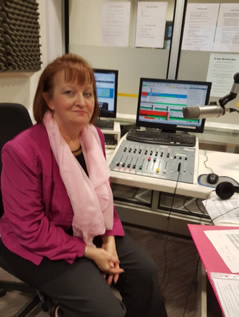 With the support of organisations who understand the need
for continued Water Safety Awareness
RASS will Save Lives
To date 178,000 pupils have been addressed by Debbie  …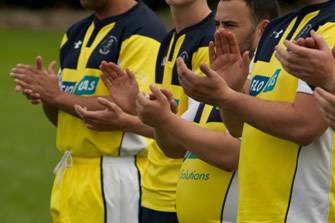 The Legacy Lives On
Testimonial from Robin John Doody
Hi Debbie

Thanks very much for the report. 

I would like to thank you very much for the work that you have done in raising awareness of water safety.  We're really pleased with the progress so far and look forward to further work next year in 2017.  We would be happy to recommend you and your work to others who have a similar interest.  The campaign to improve our young peoples awareness of the dangers of water must continue until we have zero incidents in the UK.

Regards 
Rob